Hi Friends and Family!  
I'm writing to let you know about my soccer club's annual fundraiser, the Blues Bash.  I love my experience with the Blues and want to do all I can to support the club and do my part.
Each Blues player is expected to sell 10 or more golf balls in the Helicopter Ball Drop. I would greatly appreciate you helping me reach or exceed this goal by clicking the "donate" buttton below and purchasing a golf ball.  
In addition to the Ball Drop, you could support our Blues Bash in any of the other sponsorship options below, including sponsoring a tee at the golf tournament. 
Thank you for supporting the Blues and my passion for soccer!
Brynn Garcia
2007 Holley
2007 Holley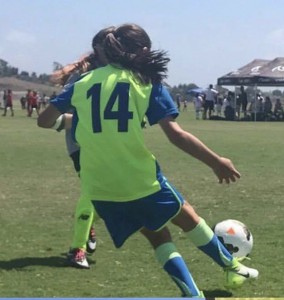 ACHIEVED:$390.00
Golf Ball Drop entries:
39